Published16 hours agoShare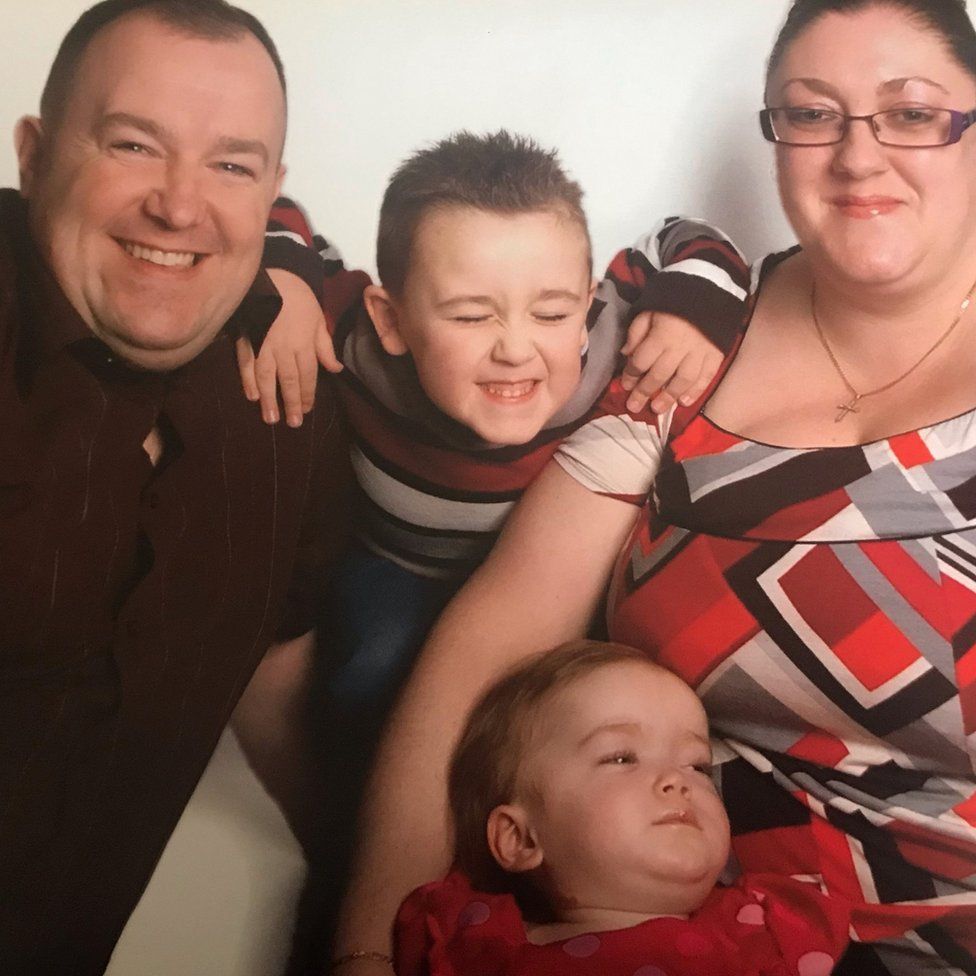 A couple who lost both their children to rare illnesses have become foster parents to honour their son's final wishes.
Karen and Paul Ledsham, of St Helens, said fostering had given them purpose after their daughter Abigail, one, and son Harrison, 12, died.
Harrison had urged his parents to try fostering, saying: "It would be lovely to have children in the house."
The couple said they hoped their son would be proud.
Harrison first mentioned fostering when his sister was ill with Sandhoff disease, a disorder which attacks the nervous system.
Ms Ledsham, 48, said: "He mentioned that when she goes to heaven could we let somebody come and live with us because, obviously, he's got nice toys he wants to share because he won't be able to share with his sister any more."
Abigail died in 2008, five days before her second birthday.
Harrison developed bone cancer, osteosarcoma, about five years later and he urged his parents to consider fostering again.
He said it would be lovely to have children in the house, Ms Ledsham said, adding: "He always wanted to help people."
Mr Ledsham, 52, said: "I know everybody says this about their children, but he was the nicest boy you would ever meet."
'House a home again'
After Harrison died six years ago, the couple put fostering to the back of their minds but then passed a stall about it in a shopping centre and decided to apply.
They are currently fostering two siblings under 10 and said it "brings purpose" to their lives, adding "it makes the house a home again".
Mr Ledsham said fostering was "challenging" but had "brought laughter back" into their lives.
"We know we are making a difference, we can tell the difference," he said. The couple said they were pleased they could honour one of Harrison's final wishes.
"I just hope he's proud of us for doing it, which I think he would be," Mr Ledsham said.
Source: BBC News